Testimonials
Currently Viewing Page 7 of 13
Great flowers and the florist sent me a personal email too. I would definitely use them again. Janette Hunt. !!!
Thanks so much lads for the amazing service, it meant so much to us all to be able to send flowers to the funeral. We were unable to get through to any florist due to time difference but when I stumbled across Connacht Flowers I emailed Barry and he sorted us with great professionalism. Appreciated. Mary
Dear Barry, (23/4/2012)

Once again I just want to say thank you very much for the beautiful job you did of the flowers for our wedding. To be honest I've never seen flowers in a church look so good. We will be spreading the word and recommending you highly. We had a great day and were so lucky with the weather too. We rounded the balance off as we were so happy with the job you did. Thanks Barry.

Sinead and Ronan
Thanks Barry everything was just perfect!!
Wonderful service, v friendly and helpful when contacted, beautiful flower arrangement....very happy, would not hesitate to recommend.


Florist

Erris St, Crossmolina, Ballina, Co. Mayo

(Daily Flower Delivery in Castlebar and Ballina)

00353 (0)96 31956

Mon - Sat 10am - 6pm



Prop: Barry McGovern

(Award Winning Flowers and over Ten nominations)

Speak To An Expert By Clicking Below.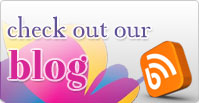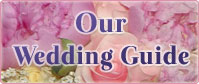 Newsletter
Please fill in your email below to subscribe to our monthly newsletter.