Testimonials
Currently Viewing Page 13 of 13
Dear Barry,
Thank you so much for the three lovely floral arrangements that you did for dad. He was not a man for fussy flowers so he would have really appreciated the unusal flowers you selected and the strong design element of the arrangements. You got it just right.

Thank You.

Claire Ballard, Debbie Caswell, Chris Hodgson.
(Children of Michael Le Fleming Hodgson)
Hey Barry I bought some flowers off you a few weeks ago for mothers day - u can use this as a testimonial if you want... Firstly, my mother says they were the best flowers ever and are still going strong! Kathleen Flynn swears by you too!


Florist

Erris St, Crossmolina, Ballina, Co. Mayo

(Daily Flower Delivery in Castlebar and Ballina)

00353 (0)96 31956

Mon - Sat 10am - 6pm



Prop: Barry McGovern

(Award Winning Flowers and over Ten nominations)

Speak To An Expert By Clicking Below.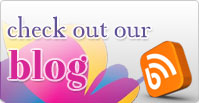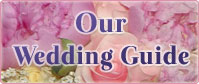 Newsletter
Please fill in your email below to subscribe to our monthly newsletter.