Frequently Asked Questions
Currently Viewing Page 1 of 1
>> Click On Below Questions To See The Answer.
Products

1.1 Connacht Wedding Flowers reserves the right to change all or some of the contents or packaging for all requested floral arrangements or gifts to provide an item of equal or greater value without notice. All products are subject to availability.
1.2 Products may be delivered in bud to ensure longer life.
1.3 Some of Connacht Wedding Flowers products may be harmful or poisonous, please contact our Hotline if you require further information before submitting an order calling within Ireland 096 31956. Calling outside Ireland +353-96-31956.
1.4 In the event that we are unable to supply the Connacht Wedding Flowers product or any substitute product to you at all, we shall notify you as soon as is reasonably possible and shall reimburse your payment in full and in any event no later than 30 days after the intended delivery date.
2. Prices

2.1 Prices all include VAT.
2.2 When ordering flowers and gifts for same delivery all to the same address, only one service charge will apply.
2.3 Next day delivery items will be dispatched for Next Day Delivery.
3. Orders

3.1 In order for us to deliver your requested gifts on the date specified, we require complete, accurate details of the recipient, including a recognizable recipient name, address details, postcode and contact telephone number(s).
3.2 Your order will only be processed if full payment details are given. We accept payment by all major credit and debit cards, including Amex and Laser.
3.3 If you are experiencing any problems processing your order / credit or debit card, please call our Help Line on 096-31956 or from outside Ireland +353-96-31956.
3.4 Once we receive your order we will automatically send you an email confirming your order details. This e-mail shall be directed to the email address you supplied us upon registration / order placement.
3.5 You will be issued an order reference number for any future correspondence.
3.6 Orders for alcohol products cannot be accepted from customers or be delivered to any recipient under the age of 18 years.We currently do not stock alcoholic items.
3.7 By clicking the 'Order' button on the order form, you are consenting to be bound by our Terms and Conditions.
3.8 Product & Delivery are the two main elements of your order. Should we fail to complete either of these elements, we are at liberty to reimburse or compensate for the failed element. Such recompense would be based upon a decision by Connacht Wedding Flowers.
3.9 There are limited deliveries carried out on a Sunday (On Mothers Day we always deliver) or on a Bank Holiday. Orders that are received on these days and cannot be delivered that same day will be processed on the next available working day.
3.10 Incorrect details provided may lead to problems or delays, so before placing your order, please ensure that you have included the full correct address details, including accurate postcode of the intended recipient and your day time contact telephone number or mobile number and your e-mail address.
3.11 Connacht Wedding Flowers Voucher Cards are not applicable to Connacht Wedding Flowers website, they are for visiting customers of the Connacht Wedding Flowers stores only.
3.12 We are unable to accept any voucher codes through our Connacht Wedding Flowers or Florist network.
3.13 We cannot be held responsible for non-availability of the Connacht Wedding Flowers website which may prevent use of executing your order in time.
3.14 Changes to these terms and conditions may from time to time be made, the latest terms and conditions will be displayed on the www.connachtweddingflowers.ie website.
3.15 When you wish to order from our wedding range please contact us by telephone on 096-31956 or from outside Ireland +353-96 -31956 or email to connachtweddingflowers@gmail.com.
3.16 In extreme circumstances, some orders cannot be fulfilled on the required day for reasons beyond our control. On these occasions you acknowledge that delivery will be completed as near as possible to your chosen delivery date.
3.17 All orders are subject to acceptance.
4. Delivery

4.1 Service charges apply as listed on www.connachtweddingflowers.ie delivery info page.
4.2 Customers who request delivery in a remote rural area will be advised prior to any delivery taking place of any additional delivery charges.
4.3 International delivery charges apply with varying prices which will be discussed before order is carried out.
4.4 Same Day Delivery to recipients in the Republic of Ireland, Northern Ireland and mainland UK is normally possible on flower orders received by Connacht Wedding Flowers no later than 1.pm (GMT).
4.5 All International Deliveries (except for Northern Ireland and UK) may take up to 3 working days to deliver. Please note that if we experience problems with your international order, it may take up to 3 working days before you are notified of this.
4.6 Flower deliveries will not normally be made on a Sunday (Mothers Day only exception) or on UK public holidays. Please contact our hotline by telephone on 096-31956 or from outside Ireland +353-96 -31956 or email to connachtweddingflowers@gmail.com if you require a special delivery at these times to see whether it is possible for us to arrange this delivery request.
4.7 The AM or PM preference is just that - a preference. We Do Not guarantee any delivery times, unless the order is for a funeral, in which case these orders will be delivered in good time before the funeral, (normally 1-2hrs before). We will always try to adhere to your requested preference wherever possible.
4.8 We deliver all non-funeral orders between 8:00am and 8:00pm. We do however; endeavor to deliver before 4pm, especially in the case of birthdays and anniversaries. School and business address opening hours are also taken into consideration by our delivering service.
4.9 Whilst we agree to use all reasonable endeavors to ensure that delivery will be on the requested delivery date you acknowledge that actual delivery will be via a local Connacht Wedding Flowers Florist or third party special delivery service from our associated Eflorists members. In very occasional circumstances delivery on the requested terms will not be possible. In such circumstances you will be given prior notice wherever possible and we shall make alternative arrangements to ensure delivery is achieved.
4.10 Delivery to certain locations where a third party recipient is involved, such as hospitals, airports, hotels and ships, the signature of any person authorized to accept delivery on behalf of the organization shall be accepted as proof of delivery to your chosen recipient.
4.11 For hospital deliveries, were flowers are not accepted we resume the freedom to deliver the message card to the recipient without the flowers accompanied with a request to contact our nearest store and arrange for an alternative delivery address or collection of the flowers by a family member at an arranged time. We recommend for hospital deliveries, the hospital accepts Flower deliveries by ward or the goods in section for courier deliveries. We are unable to accept liability if the flowers are refused in either of these cases.
4.12 In respect of orders outside Ireland and the UK, delivery shall be made as soon as is reasonably practicable but you acknowledge that delivery on the intended delivery date, particularly in respect of orders received for same day delivery or for Sundays and Bank Holidays, these cannot be guaranteed.
4.13 It is possible to request a preferred delivery time within the order process for items selected for a funeral ceremony. This option should be used only for orders requesting delivery to the funeral or to a funeral parlor. Whilst every effort will be made to ensure your order is delivered in good time prior to the time selected, no guarantee for delivery by the time specified can be given. To assist us in meeting your preference, please ensure your order is placed at least one working day prior to the preferred delivery time and that all delivery details have been confirmed as current and accurate.
4.14 In the instance of there being difficulties in delivering your order to the intended recipient we (including the florist or third party delivering your order) reserve the right to contact the recipient using the contact details you provide on the order form. If the recipient's telephone number has not been registered as Ex-directory, we may be required to trace the recipient's telephone number in order to achieve a satisfactory delivery.
5. Order Tracing

5.1 All investigations for order traces shall be implemented as soon as possible.
5.2 Whilst no delivery confirmation shall automatically be sent to you, we will be able to confirm (via verbal communication) any information relevant to the successful completion of your delivery. With any queries regarding your order please contact us by telephone on 096-31956 or from outside Ireland +353-96 -31956 or email to connachtweddingflowers@gmail.com.
6. Cancellation Policy

6.1 All perishable Next Day delivery goods may be cancelled up until 12PM on the date prior to delivery.
6.2 Where the customer exercises their right to cancel, we will return their money to their account within 30 days of cancellation.
6.3 Orders for Same Day Ireland and UK delivery may be amended or cancelled up to 24 hours before the intended delivery date. Orders placed for Next Day delivery and for an International delivery may be amended or cancelled up to 48 hours prior to the intended delivery date. During Valentine's, Mother's Day and Christmas periods we require 72 hours notice to change or amend delivery details.
6.4 To amend or cancel your order, please contact the Connacht Wedding Flowers Customer Service Team. Our offices are open from 10:00am until 6:00pm Monday to Saturday. Contact us by telephone on 096-31956 or from outside Ireland +353-96 -31956 or email to connachtweddingflowers@gmail.com.
7. Statutory Rights

7.1 Connacht Wedding Flowers are fully committed to providing you with the best possible floral and gift delivery service. If you are not satisfied in anyway with the service that you have received please let us know via our customer services department (see section 10 below) and your complaint will be investigated.
7.2 If we are satisfied that your complaint is genuine, a suitable replacement or refund may be given. This does not affect your statutory rights as a customer.
8. Disclaimer

8.1 Whilst we agree to use our reasonable endeavors to ensure that the Connacht Wedding Flowers Website and Telesales Department is fully operational and error-free, we cannot guarantee that this will always be the case. We therefore accept no responsibility or liability for any defects or interruption of our service.
8.2 We shall be released from our obligations under these Terms and Conditions in light of any event beyond our reasonable control, (i.e.: acts of god, civil commotion, riot, flood, fire, drought) which renders the provision of the Connacht Wedding Flowers Website and/or the Connacht Wedding Flowers Service impossible or impractical including wedding flowers and church decorations.
8.3 We exclude all liability for any claims, losses, demands and damages, including without limitation, any costs, loss of profits, loss of contracts or business opportunity, loss of data and any other consequential, incidental, special or punitive damages, even if we have been advised of the possibility of such damages, arising directly or indirectly out of or in any way connected with your use or inability to access the Connacht Wedding Flowers Website and/or the Connacht Wedding Flowers Service, whether arising in contract, tort (including negligence), under statute or otherwise provided that nothing contained in these Terms and Conditions affects or will affect you or the recipient's statutory rights in relation to the quality, fitness or description of the Connacht Wedding Flowers Products supplied.

9. Privacy Policy

9.1 Connacht Wedding Flowers will never share our customers confidential personal information with any third parties without prior consent from the customer.
9.2 For all our transactions we employ the most current Internet security methods and technologies to ensure your details are totally secure.
9.3 While we strive to protect your personal information, no system can be 100% guaranteed. We cannot ensure or warrant the security of any information that you transmit to us.
9.4 Once we receive your information, we use our best efforts to ensure its security on our systems. If you would like to contact us regarding matters of privacy, please send an email to: connachtweddingflowers@gmail.com
9.5 For your security, our payment details page is protected using a secure server, along with the added security software.
9.6 Connacht Wedding Flowers does not store any customer's payment details or payment records any longer than the law requires us to do.
9.7 When Connacht Wedding Flowers accepts your order we will charge your credit or debit card be authorized and debited accordingly. Details will be sent on your order confirmation shortly after you have placed your order.
9.8 You will receive confirmation of your order by emailsoon after placing your order this will be required for any future correspondence.
10. Customer Service

10.1 We aim to acknowledge all queries within three working days, and deal with complaints fully within five working days.
10.2 Because of the perishable nature of Connacht Wedding Flowers Products and in order to assist us in resolving any complaints quickly and to our mutual satisfaction, we advise you to make any complaint within 1 working day but must be made within 5 working days of the date of delivery or intended delivery of your purchase.
10.3 Should you be in any way dissatisfied with the Connacht Wedding Flowers service, all complaints should be addressed to:

By post Connacht Wedding Flowers. Erris St, Crossmolina, Ballina, Co.Mayo, Ireland.

By phone 096-31956 or from outside Ireland +353-96 -31956
Lines are open from 10:00am – 6:00pm Monday – Saturday

By email connachtweddingflowers@gmail.com
11. General

11.1 We reserve the right to supplement and amend the Terms and Conditions. It is your responsibility as a customer to review the Terms and Conditions on each occasion you access the Connacht Wedding Flowers Service or Connacht Wedding Flowers Site. Changes will be effective 24 hours after the posting of any such change and all subsequent dealings between you and us shall be on the new terms and conditions.
11.2 Additionally, we reserve the right to suspend, restrict or terminate access to theConnacht Wedding Flowers Site and/or the Connacht Wedding Flowers Services for any reason at any time.
11.3 We shall ensure that we comply with the requirement of all current data protection legislation. We shall only use personal data received from you for the purpose of fulfilling your order.
11.4 Your purchase will be deemed to have occurred in the Republic of Ireland. These Terms and Conditions shall be governed by and construed in accordance with Irish Law and the parties agree to submit to the exclusive jurisdiction of the Irish courts.
12. Ownership & Registered address

12.1 www.connachtweddingflowers.ie, site operated by Connacht Wedding Flowers.
We are registered in Ireland .Our registered address is: Connacht Wedding Flowers, Erris St, Crossmolina, Ballina, Co.Mayo, Ireland.


Florist

Erris St, Crossmolina, Ballina, Co. Mayo

(Daily Flower Delivery in Castlebar and Ballina)

00353 (0)96 31956

Mon - Sat 10am - 6pm



Prop: Barry McGovern

(Award Winning Flowers and over Ten nominations)

Speak To An Expert By Clicking Below.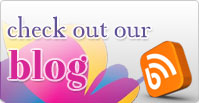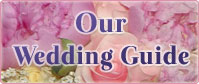 Newsletter
Please fill in your email below to subscribe to our monthly newsletter.