Testimonials
Currently Viewing Page 3 of 13
Hi Barry, just wanted to say thanks so much for da gorgeous wedding flowers, loved dem! Very best of luck for da new year!
Thankyou for the gorgeous flowers we bought from you for mother's day. Now i've found you on here i will be able to send my mother-in-law flowers from England :)
Thanks so much for the Beautiful flowers you put together for my mum, she loved them.
Wonderful service in the shop last week. Keep up the good work and best of luck for the future.
Hi there, I would like to say a big thank you for the beautiful arrangement that you did for our Mam's funeral, Winnie Gilvarry in November. I would also like to pass on the great comments that I had from friends of mine in Australia who contacted you about organising flowers for our family. They said how friendly and helpful you were and we were all blown away that you had arranged for the flowers to be delivered directly to Hineys Funeral Home who were attending Mam's funeral. Keep up the great work, I'm now back in AUS but will definitely be using your services in the future. Regards, Geraldine


Florist

Erris St, Crossmolina, Ballina, Co. Mayo

(Daily Flower Delivery in Castlebar and Ballina)

00353 (0)96 31956

Mon - Sat 10am - 6pm



Prop: Barry McGovern

(Award Winning Flowers and over Ten nominations)

Speak To An Expert By Clicking Below.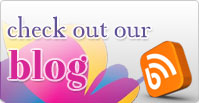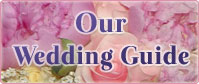 Newsletter
Please fill in your email below to subscribe to our monthly newsletter.