Testimonials
Currently Viewing Page 9 of 13
Barry thank you so much for the gorgeous flowers for our wedding. I loved my bouquet so much. Had a fab time. Cheers for everything, Karen.
Thanks Barry! You did an AMAZING job!!!Everything looked fantastic.
Barry you did a fantastic job, everyone was raving about how well the church looked and our flowers. We cant thank you enough!
Hi Barry Thanks a million for the most beautiful flowers on our Wedding Day. Loved the bouquets and the church blew me away. Thanks again for all ur hard work, Thomas & Fionnuala Meenaghan
Thanks Barry so much for the wonderful flowers you put together for our wedding day. They were so different and natural. Just what I wanted!


Florist

Erris St, Crossmolina, Ballina, Co. Mayo

(Daily Flower Delivery in Castlebar and Ballina)

00353 (0)96 31956

Mon - Sat 10am - 6pm



Prop: Barry McGovern

(Award Winning Flowers and over Ten nominations)

Speak To An Expert By Clicking Below.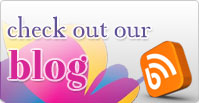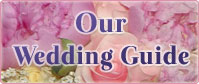 Newsletter
Please fill in your email below to subscribe to our monthly newsletter.