Testimonials
Currently Viewing Page 11 of 13
Barry, well done and thank you. The flowers for the wedding were amazing - we both loved them. Best ever :-)
Thank you for the fantastic job you did with the flowers for our wedding last August, we would recommend you to everyone, Alan and Karen Mullen :-)
Thanks for the Beautiful arrangement for my Grandmother in law, really was fantastic, and thankyou for the special effort on delivery. It is much appreciated, and as I always say, if your happy with a service tell EVERYBODY, and I will. I will see you soon, my own house needs some colour, maybe I can convince my son to get some flowers for his mother, ha ha, no calories in flowers.
Hi Barry,
Just wanted to say a big thank you for our flowers, they were all gorgeous!!
Rachel and Alan Murphy.
Barry jst wana say tanks a million 4all u done, everytn was fantastically well done nd I heard a lot of lovely comments bout da Church Decoration.. Tanks...


Florist

Erris St, Crossmolina, Ballina, Co. Mayo

(Daily Flower Delivery in Castlebar and Ballina)

00353 (0)96 31956

Mon - Sat 10am - 6pm



Prop: Barry McGovern

(Award Winning Flowers and over Ten nominations)

Speak To An Expert By Clicking Below.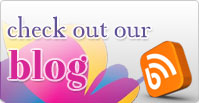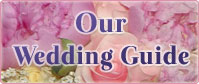 Newsletter
Please fill in your email below to subscribe to our monthly newsletter.