Testimonials
Currently Viewing Page 12 of 13
To Barry,
Just a note to say thank you again for your amazing creativity and attention to detail.

I really loved my wedding bouquet! The black roses were exquisite!

Kind regards,
Karen and Gary Pierce
(wedding on 21/11/12,knockmore)
Dear Barry,
We would both like to thank you once again for your fabulous work for our wedding, everything we would have liked, you worked so hard to achieve. Thank you also for the call on the morning of our wedding about no electricity in the church, no we didn't have any, but it just made things even more symbolic and special with all the sounds of nature outside. What a day we will never forget :) :). Hope you are well, see you again soon.

Lots of Love, Rachel and Tom Toolan 8/8/12 xxx
(p.s Hope you like the front of our letter :):) pheasant feathers)
Barry,
Thank you so much for all your hard work and patience during our wedding. The flowers were absolutely fantastic and your ingenuity made my basic ideas look fabulous . You're a great talent!!

Deirdre & Keith
Thank you so much Barry for adding such class and wonderful memories for us with the decoration of the church!!! Would highly recommend you to any future bride and groom!!!!
Dear Barry,
Thank you so much for the three lovely floral arrangements that you did for dad. He was not a man for fussy flowers so he would have really appreciated the unusal flowers you selected and the strong design element of the arrangements. You got it just right.

Thank You.

Claire Ballard, Debbie Caswell, Chris Hodgson.
(Children of Michael Le Fleming Hodgson)


Ballina & Castlebar

Co. Mayo

(Daily Delivery Runs in Castlebar and Ballina)

00353 (0)96 31956

Mon - Sat 10am - 6pm



Prop: Barry McGovern

Award Winning Flowers and over Ten nominations

Speak To An Expert By Clicking Below.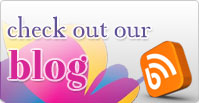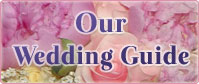 Newsletter
Please fill in your email below to subscribe to our monthly newsletter.