Testimonials
Currently Viewing Page 2 of 13
Gorgeous Flowers Barry. Thanks a million

After a wonderful year reminiscing we would like to thank a number of people who we may not have thanked on the day Connacht Wedding-flowers, Cake Place, Kenneth Noone, Allure Hair, Broadhaven Bay, Sean Rowland, Eamon Moore and our fantastic guests that came to make our day so special xxxxxxxxxx (of course the amazing bridal party) xxx
To Barry,
Thanks so much again for the fabulous flowers for the wedding, I absolutely loved them and so did everyone else!! You somehow managed to know exactly what I wanted (even though I didnt know myself !!) All the best, Nicola & Dave Leahy
Thanks Barry great job , flowers were fab!!!
Thanks very much to Connacht Wedding-flowers for the beautiful display they created for our big day!! Recommend them to all ye brides to be out there!!


Florist

Erris St, Crossmolina, Ballina, Co. Mayo

(Daily Flower Delivery in Castlebar and Ballina)

00353 (0)96 31956

Mon - Sat 10am - 6pm



Prop: Barry McGovern

(Award Winning Flowers and over Ten nominations)

Speak To An Expert By Clicking Below.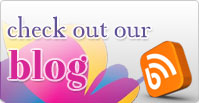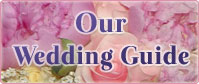 Newsletter
Please fill in your email below to subscribe to our monthly newsletter.