Wholesale Grave Products
Wholesale Grave Products

We manufacture and wholesale exceptionally high quality artificial flowers, wreaths, pots and decor for graves. If you wish to stock our items feel free to call our shop for details. MOQ applies and this service is business to business only please
Nationwide delivery available on Wholesale Grave Products. MOQ Applies. If you need to re-stock quickly and can't wait until we are in your area again we can have our courier deliver your order for a small courier charge.
We will in time be expanding our wholesale service of products to cover a huge array of floristry sundries, grave products and giftware. We hope to have another website developed which will be exclusively dedicated to our wholesale service by the end of 2015 so our existing customers can order easily and hopefully we can meet some new customers too. Thank you for your continued support.


Ballina & Castlebar

Co. Mayo

(Daily Delivery Runs in Castlebar and Ballina)

00353 (0)96 31956

Mon - Sat 10am - 6pm



Prop: Barry McGovern

Award Winning Flowers and over Ten nominations

Speak To An Expert By Clicking Below.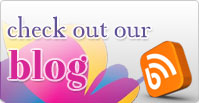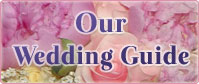 Newsletter
Please fill in your email below to subscribe to our monthly newsletter.