Mothers Day Bouquet Florist Choice
Mothers Day Bouquet Florist Choice

We use only EX Grade/Super Grade tall stem flowers in every bouquet (The freshest, highest grade , heavy weight flowers a florist can buy). We do not use low grade or short light weight economy flowers you may find elsewhere.
***IMPORTANT ***
Please Note:
Flower prices are at an all time high and we are doing our very best to offer value. We have a limited amount of bouquets at each price point and once Sold Out we wont be able to restock. Mothers Day week is the busiest week of the year for florists and this year in particular it will be even harder to operate with Covid restrictions remaining in place and no collections in store allowed. Instead every single bouquet will have to be delivered by hand around our covered area and because of this we ask that you please make sure to include a correct Eircode and working phone number (in the message to seller area of check out) as without these we may not be able to deliver the bouquet. We will be delivering all week leading into Mothers Day and even including Mothers Day itself to ensure every Mum will have her flowers for the special day. We cannot give you a day or time for delivery as its just not possible folks. Our main goal is to make certain everyone has the flowers for or on Mothers Day. This may mean they will be delivered early to avoid any disappointment. Thanks for understanding the pressure involved in conditioning the fresh flowers, making each item by hand and then hand delivering them all safely within a very tight window of time. Stay safe everyone and Happy Mothers Day.


Florist

Erris St, Crossmolina, Ballina, Co. Mayo

(Daily Flower Delivery in Castlebar and Ballina)

00353 (0)96 31956

Mon - Sat 10am - 6pm



Prop: Barry McGovern

(Award Winning Flowers and over Ten nominations)

Speak To An Expert By Clicking Below.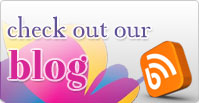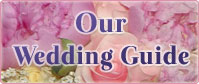 Newsletter
Please fill in your email below to subscribe to our monthly newsletter.