For Eternity Wedding Candles
For Eternity Wedding Candles

Unigue personalised wedding candles beautifully created especially for your big day. Large personalised pillar with two personalised tapers
Extra Large colour printed candle incorporating the Bride's & Groom's names and date of wedding.You can also use your own poem and photograph of the bride & groom for a small additional charge. The candle is wrapped in clear acetate film and finished with tassel and bow. It includes two personalised tapers. Candles must be ordered no less than five weeks in advance.


Ballina & Castlebar

Co. Mayo

(Daily Delivery Runs in Castlebar and Ballina)

00353 (0)96 31956

Mon - Sat 10am - 6pm



Prop: Barry McGovern

Award Winning Flowers and over Ten nominations

Speak To An Expert By Clicking Below.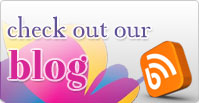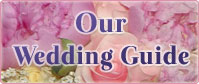 Newsletter
Please fill in your email below to subscribe to our monthly newsletter.