Grave Ornaments
Our Grave Ornaments change regularly so please check instore for a bigger variation of product. Alternatively you can ring the shop to see if the exact item you want is in stock. If it's not we can get it in for you.


Currently Viewing Page 2 of 2


Erris Street, Crossmolina,
Co. Mayo

00353 (0)96 31956



Prop: Barry McGovern

Award Winning Flowers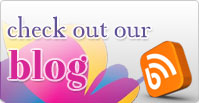 Newsletter
Please fill in your email below to subscribe to our monthly newsletter.